In a riveting showdown filled with suspense and unforeseen twists, enthusiasts congregated at the Namdhari Sports Complex found themselves in sheer disbelief as the formidable Delhi FC narrowly succumbed to the resilient Mohammedan SC who played an entire half with 9 men. The final whistle echoed through the stadium, sealing a heart-stopping 2-1 victory in favor of the Kolkata giants.
The atmosphere crackled with anticipation right from the kickoff as Mohammedan SC wasted no time in asserting their dominance. The Kolkata giants took the lead in the fourth-minute courtesy of an own goal by Gurtej Singh. The Black and White Brigade doubled the lead in the 13th minute when Fanai Lalremsanga found the net.  Unfazed by this adversity, the warriors from Delhi rose to the challenge, fueled by an unyielding determination to turn the tide.
Delhi FC showcased their resilience by persistently launching waves of attacks. Each mesmerizing maneuver held spectators in breathless anticipation, fostering the belief that a momentous comeback was in the making. However, the pendulum of fortune swung dramatically when Mohammedan SC lost two players to red cards, Alexis Gomez and Mirjalol Kasimov, escalating the tension as they exited the field with second yellow cards in hand.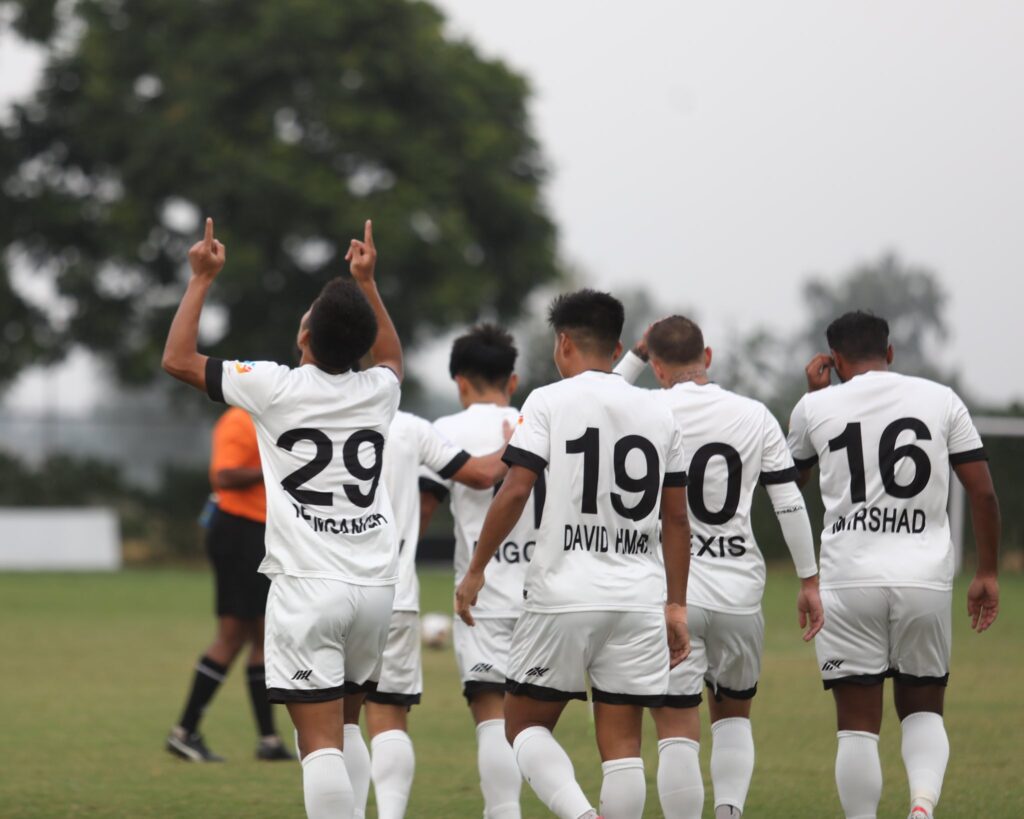 Despite the relentless pursuit of redemption by Delhi FC, their efforts seemed to be thwarted at every turn. Opportunities came and went, keeping supporters on the edge of their seats. Yet, hope endured. In a breathtaking turn of events during the 98th minute, Bali Gagandeep emerged as a phoenix from the ashes, unleashing a remarkable strike that altered the scoreline and rekindled a glimmer of hope. The final whistle followed moments later, concluding an exhilarating contest destined to be recounted for years to come.
This unforeseen outcome left even the most ardent fans questioning their belief systems. The home side, couldn't capitalize on a massive numerical advantage on the field. This victory means the men in Black and White move to the pole position with 10 points from 4 matches. Delhi FC, however, will maintain its 6th position for the time being. Mohammedan now will face Rajasthan United, who are yet to register a point this season, in their next match in Hyderabad on November 18. Delhi FC's next encounter is against Aizawl FC, who defeated the mighty Sreenidi Deccan at their home, on November 17.
Join the Whatsapp group of Athletic India to keep yourself updated about Indian Football.