In a fiercely contested showdown during the 62nd Subroto Cup, it was Minerva Public School that emerged victorious in the U-14 Sub Junior Boys Category, claiming a thrilling 1-0 victory over Mizoram and clinching the coveted championship title.
The atmosphere was charged with anticipation as both teams displayed their exceptional skills and unwavering determination, capturing the hearts of the audience in an unforgettable tournament finale. Throughout the competition, Mizoram had consistently demonstrated remarkable performance, making them a formidable adversary for Minerva Public School. However, Minerva's players, brimming with self-confidence and an unparalleled work ethic, proved to be a formidable force in their own right. Each member of the Minerva Public School team showcased perseverance, skill, and an unwavering commitment, ultimately lifting the prestigious trophy high above their heads.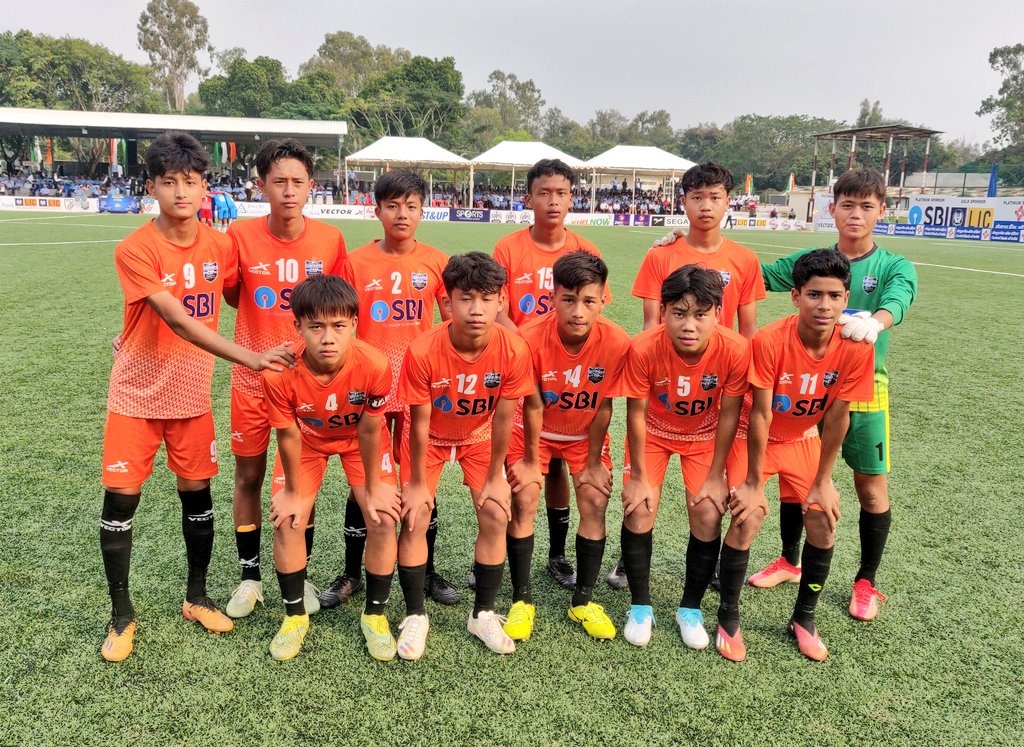 Gibash Meitei undoubtedly stood out as the shining star of this year's Subroto Cup, dazzling both spectators and opponents with his stellar performance on the field. Meitei's unmatched skill, precision, and unwavering passion for the sport rightfully earned him the title of the tournament's best player. His exceptional abilities, coupled with his strategic acumen and superb teamwork, played a significant role in Minerva Public School's glorious triumph.
While the players reveled in their well-deserved triumph, it is imperative to recognize the instrumental role played by their esteemed coach, Ashu Kashyap. Kashyap's relentless dedication to training and nurturing the team not only resulted in their outstanding performance but also earned him the distinction of being the tournament's best coach. Under his guidance and expertise, Minerva Public School ascended to unprecedented heights, exhibiting a level of skill and teamwork that will leave an enduring mark on the annals of the Subroto Cup.
The climax of the game arrived in the 52nd minute when Azam Khan, a formidable presence on the field, scored a breathtaking header. This goal not only sealed Minerva Public School's victory but also showcased Khan's remarkable talent, reminiscent of the team's electrifying performance in the semi-finals. With this achievement, Azam reaffirmed his status as a pivotal player in Minerva Public School's journey to victory.
The Subroto Cup 2023 finals bore witness to the unwavering spirit and indomitable passion of young athletes. Both Minerva Public School and Mizoram exemplified exceptional sportsmanship, skill, and tenacity, setting an exemplary standard for future generations of aspiring players.
As the curtains fall on this breathtaking tournament, the memories forged on the field will resonate throughout the annals of sporting history. This showdown serves as a testament to the boundless potential of young athletes and the enduring power of sports to inspire and unite. It is a reminder that hard work, determination, and teamwork can lead to victory, and that the Subroto Cup continues to be a cradle for nurturing the dreams of the next generation of sports stars.
Join the Whatsapp group of Athletic India to keep yourself updated about Indian Football.